Sup dawgs it's iPROFAmily.

Anyways seeing as all these threads are kind of confusing I decided to
make an easy to follow tut. These things are not that hard once you
figure them out so just stick with me and I'll guide the way.

Requirements
-PS3 3.55/lower
-Rebug 3.55.1
-.PKG Game

1. Download the Rebug software from any of these links.

Code:http://www.multiupload.com/JD60PR7HSS
http://rapidshare.com/#!download|537tl3|455276022|REBUG_355.1_PS3UPDAT.rar|186135
http://www.megaupload.com/?d=IPCI873X
http://depositfiles.com/en/files/ax4n9leuy
http://www.zshare.net/download/88466294989dadd8/
http://uploading.com/files/mc947b3a/REBUG_355.1_PS3UPDAT.rar/
http://hotfile.com/dl/112781740/d0c7599/REBUG_355.1_PS3UPDAT.rar.html

2. Once downloaded make sure the .PUP file is named PS3UPDAT.PUP. Not UPDATE UPDAT.

3. Move Rebug to a flash drive under PS3→UPDATE→PS3UPDAT.PUP.






4. You can update over any CFW like geohot or Kmeaw.

5. Go to

Settings→

System Update→Update via Storage Media.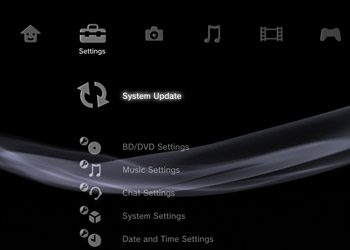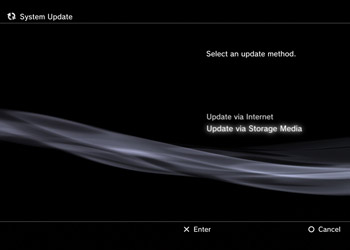 6. Once it's installed you will notice a variety of changes but wait your not ready yet.

7. Go to Game→★Package Manager→★Install Package Files→PS3™ Hard Disk.

8. There should be two files; BDEMU and Rebug_Selector_1.2.

9. Run ★RebugSelector.

10. Do L1+
and R1+




. Then do R2+
for menu 1.

10½. If you want hit SELECT for a PKG folder on your internal HDD.

11. Reboot your system and then make a new user
.

12. After creating a new
go to Setting on the XMB. Look for ★Debug Settings.

13. In ★Debug Settings find NP Environment. By default it will say Sp-Int. Change it to Prod-Qa.

14. You are now connected to dev PSN. Go to Playstation Network and do Quick Sign Up. Not Sign Up. Quick Sign Up.

15. Leave the Country, DOB, ETC as they are just hit continue.

16. Sign In and then go to Account Management→Transaction Management→Add
Funds. Use the Credit Card option. Don't go overboard and add like
$1,000,000. Only add $5.

17. This is where your .PKG game comes in. If you don't have one look here. Choose a Demo/Full game.

18. Install the unactivated file through Install Package File.

19. Launch it and before it starts it will say you need PSN activation.
Accept and it will redirect you to PSN store. Buy whatever game you used
and the license will be renewed.

20. The game you just activated you will be able to play.

21. For a different way to get some games go to the PSN Store. You will
get an error (80023107). That's normal just exit out and continue.

22. Keep hitting the ads on the home area until you get a game.
It will redirect you to somewhere else and you might be able to get the
game. It doesn't get you a game every time.

You're done. You have succesfully managed to run Rebug firmware.



For More GooD PS3hacks Visit
http://adf.ly/13v0o